'Tis the season for great coffee and tea! As the days get shorter and colder, we can rely on festive flavors to start ushering in the holidays. Our local Folsom coffee shops have outdone themselves this year and need our support now more than ever. Here's what they have to offer!
London Fog Tea Latte | Sociology Coffee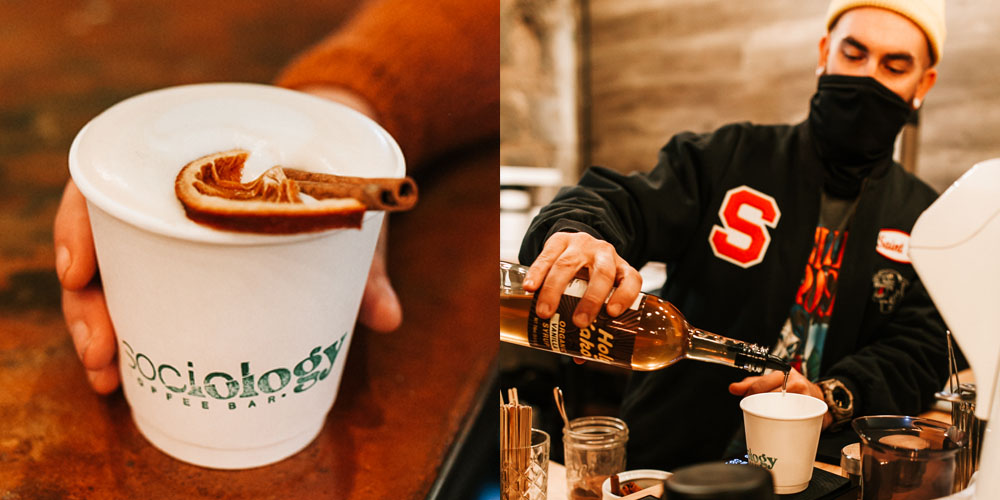 New on the scene, we have Sociology Coffee Bar on Sutter Street. Owners Kyle and Lindsey operate a popup out of Escape Folsom and recently celebrated their grand opening on November 30. Pictured above is a Vanilla London Fog which is made with K&K tea—another local business! This drink is light and has warm hints of vanilla with citrus undertones. You do not want to miss out on this Sociology favorite. WEBSITE
Maple Sage Latte | ARGOS COFFEE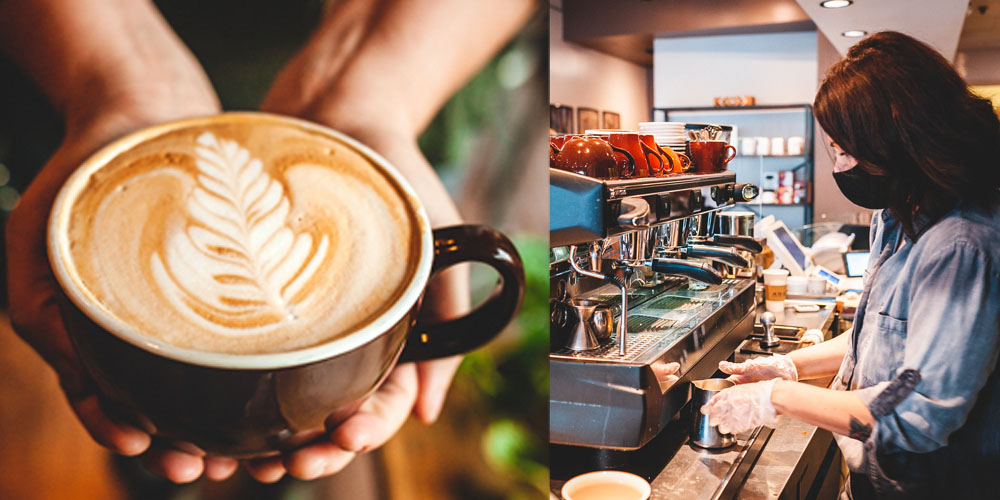 Next up we have the Maple Sage Latte from Argos Coffee, another local favorite known for their generosity within the community. The pure maple syrup infused with organic sage makes this one truly unique. Argos has an impressive list of seasonal drinks including their Gingerbread Latte and Peppermint Patty Mocha. Their in-house roasted beans can be bought by the bag and shipped, too! WEBSITE
Oh Christmas Tea | Reset Folsom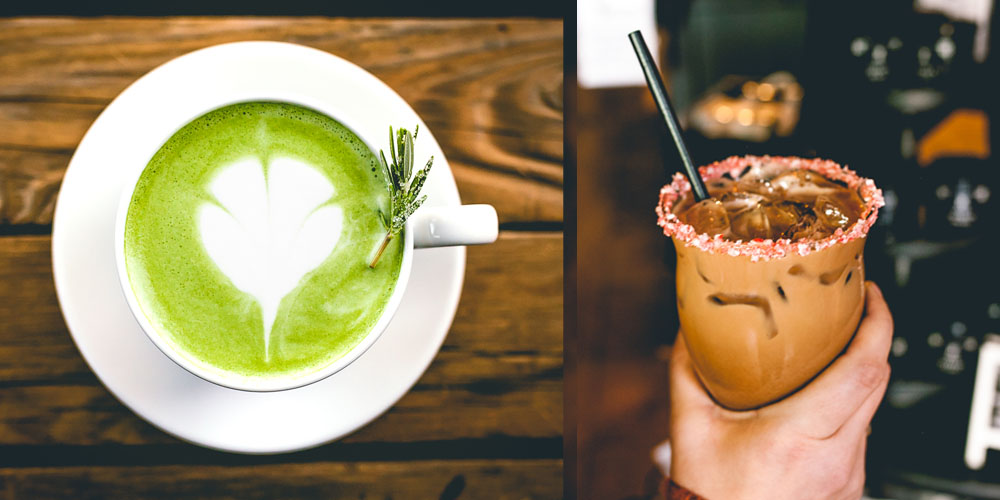 Reset Folsom has been a welcome addition to Sutter Street, which is currently lit with thousands of holiday lights. If you haven't taken an evening stroll in Old Town with a Reset drink in hand, we highly recommend it! The Oh Christmas Tea Latte is made with organic Japanese matcha, house-made pine syrup and topped with a sugared rosemary sprig. Also pictured is the Merry Mint Mocha. Come and support this truly unique and creative coffee shop! WEBSITE
Pumpkin Latte | Kingdom Coffee Roasters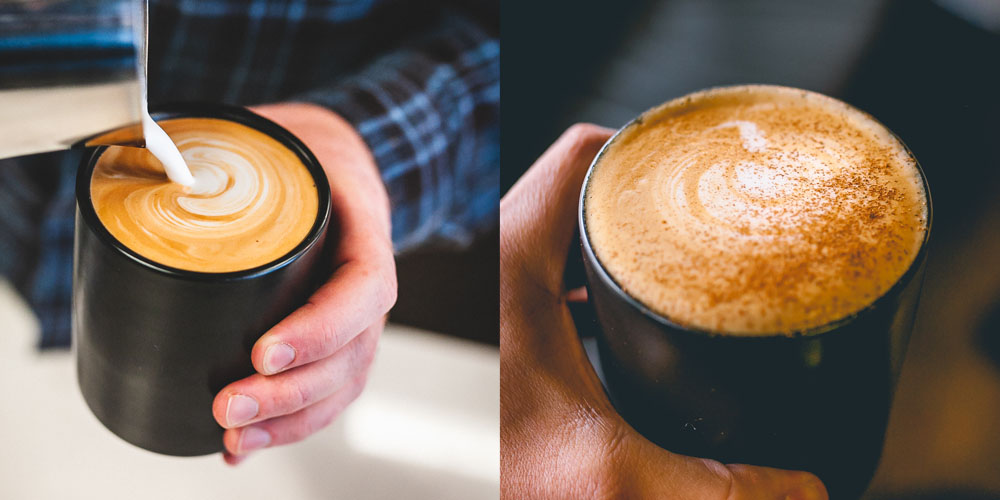 Kingdom Coffee Roasters comes in clutch with a simple yet perfectly crafted pumpkin latte. The real pumpkin puree and traditional spices give this drink an incredible balance of spicy and sweet. You don't have to turn in your man card when your order this one. Owners Will and Ty roast all of their own beans in-house, which can be bought locally or shipped anywhere in the US. WEBSITE
North Fork Chai | Chocolate Fish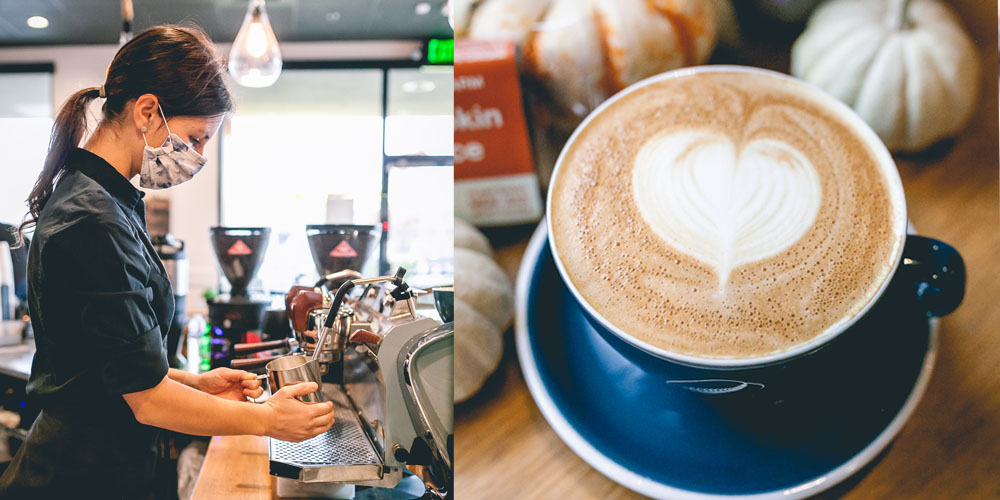 Chocolate Fish, a local Sacramento favorite, is now in Folsom! You can find their shop at Blue Ravine and East Natoma Street. This North Fork Chai is made with cinnamon, cloves, cardamom, pepper, ginger, and black tea. With a shot of espresso added into the mix, this drink packs a punch of flavor and energy. WEBSITE
Pomegranate/Cherry Mimosa | Coffee Republic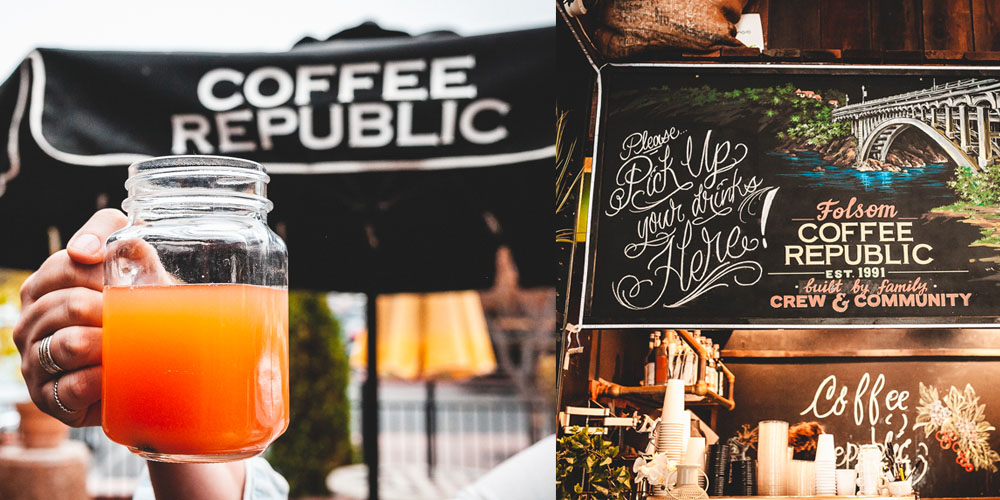 In addition to their seasonal coffee and tea, Coffee Republic has whipped up some holiday infused mimosas! The Pomegranate Cherry Mimosa is topped off with a splash of pomegranate juice and dried cherries. Brunch on the patio is a popular choice at Coffee Republic and the drinks, no matter your preference, do not disappoint! WEBSITE
Toasted Marshmallow Mocha | Coopers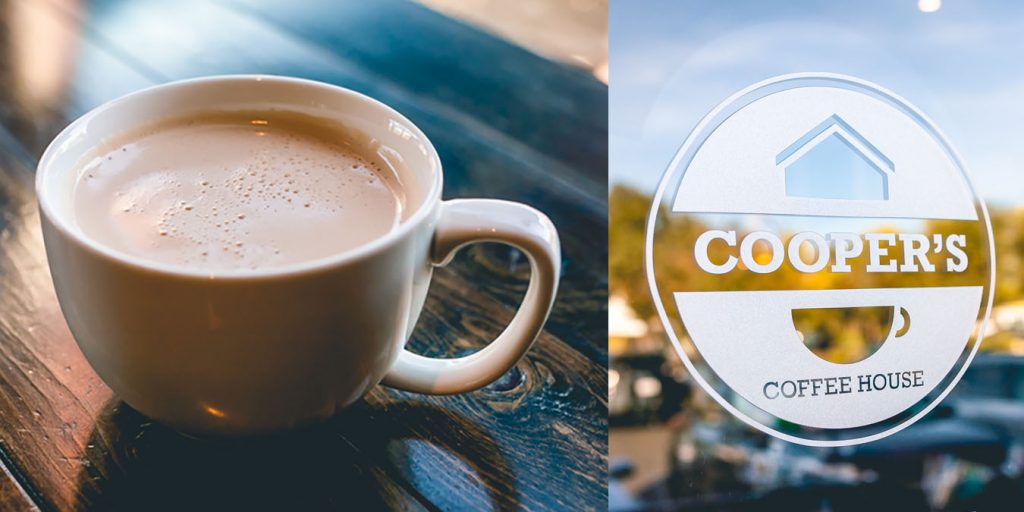 If you have been to Cooper's, you have experienced the welcoming atmosphere of this family-owned business! This Toasted Marshmallow Mocha pairs perfectly with the array of pastries that the shop has to offer. In addition to the mocha, Cooper's recently released an Eggnog Latte and Peppermint White Mocha. There's still plenty of time to try them all! WEBSITE
Mexican Mocha | World Traveller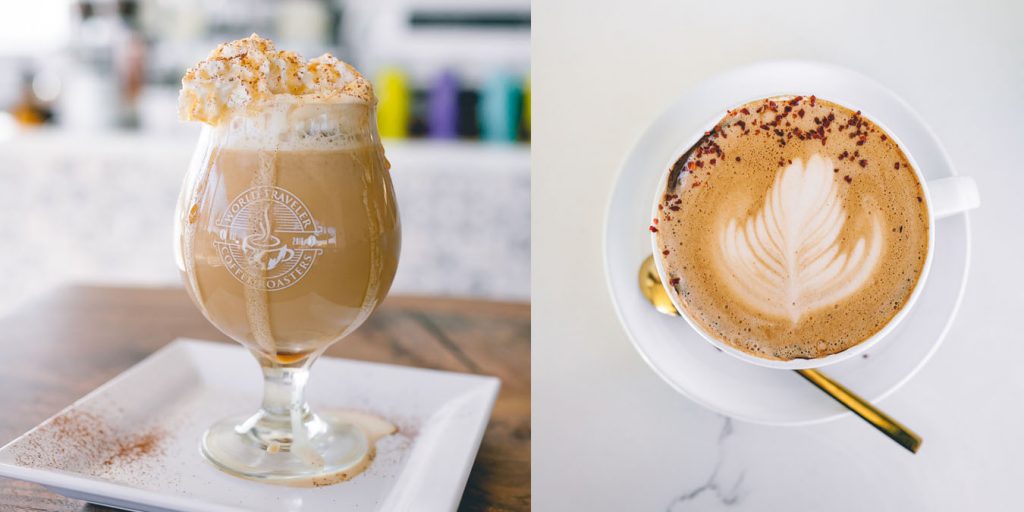 World Traveler opened its doors in Folsom just a little over a year ago. It has quickly won the hearts of many locals due to its great coffee and beautiful shop. Pictured on the left is World Traveler's Butter Beer which is made with a carmel oatmilk base and secret butter beer spice. It is topped with whipped cream, cinnamon and caramel drizzle. On the right is a one-of-a-kind Mexican Mocha inspired by Aztec and Mayan Cocoa beverages. WEBSITE
As Covid-19 continues to disrupt local business, let's remember to support our local coffee shops and #shoplocal during this season! Happy Holidays!