Halloween weekend is bound to be full of candy, spooky activities, and pumpkin-flavored everything. But for anyone whose favorite time of the year is spooky season, we know that Halloween isn't just about one night, or even one weekend––it's celebrated for the whole month of October! And what better way to celebrate Halloween than with food…it's harvest season after all.
Luckily, Folsom is far from lacking in the Halloween themed dining department, and we've picked some of our favorite local restaurants that are going all out on decorations, spooky events, and Halloween inspired menus.
Bacchus House spares no expenses when it comes to celebrating Halloween and fall festivities. Enter their restaurant this month, and you'll be transported into a costume and monster emporium with a Halloween-honoring menu to match it. This time of year, their space is filled with life-sized tributes to Hollywood replicas of monsters, handcrafted collectibles from local artist, @markrobertsmagic, and classic horror movie posters that line their walls.
If life-sized, infamously scary monsters and handcrafted witch puppets aren't enough for your inner ghoul, the Bacchus House team has also curated autumn and Halloween specials that will summon spirits well before All Hallow's Eve, like their seasonal risotto. And to help summon spirits (the merry variety), their bar team has crafted a Spiced Caramel Appletini for the adult crowd.
If you're looking to get an all-out Halloween vibe at any point this month, just step into Bacchus House's transformed restaurant and enjoy a dining experience catered to those who'd prefer Halloween lasts all year. If you're lucky, you may have even snagged tickets to their sold out Halloween Jam; if not you can catch it next year as it's an annual Bacchus House tradition!
Adress: 1004 E Bidwell St b200, Folsom CA 95630 | https://bacchushousebistro.com/
Hours: Tues-Fri 11:30 am – 2 pm; 4 pm – 9 pm Sat-Sunday 4 pm – 9 pm
Celebrate Día de los Muertos year-round at Brissa & Co, a whimsical cantina-style restaurant that offers authentic Mexican food and baked goods. Halloween may be celebrated on October 31st, but Día de los Muertos is shortly after on November 2nd. A day to honor and commemorate those who have passed, the day focuses on celebrating life and loved ones. Add some pan dulce and colorful Conchas, and all the homemade baked goods to your day! We love that you can build your own pan dulce box and have it delivered straight to your door. Buen Provecho!  
What we love: As soon as you step foot in Brissa & Co., it feels like you're on vacation in Mexico. The shop is warm and welcoming and will leave you with a smile.
Must try: They offer traditional Mexican coffees including, Café de olla, a cinnamon spice coffee that is comfort in a cup.
Address: 409 Natoma St Folsom CA 95630 | https://www.brissaandcobakery.com
Hours: Sunday 7am- 7pm, Monday – Saturday 7am – 8pm
It's scary to think of Prohibition, a time when going to a bar was illicit. If you're on the hunt for some spirits and moody vibes, Gaslight Co.'s newest addition, The Backroom is waiting for you. Step back in time to the roaring 20s and enjoy "putting on the ritz" in this decadent establishment. You don't have to break the law to enjoy a drink at this upscale 'Speakeasy-style' Bar and Lounge. You'll have a haunting good time at this hidden gem on Sutter Street. They have an impressive selection of high-end cocktails that will add some spirit to your Halloween. 
What we love: We can't speak highly enough of creatively crafted cocktails! The team at Gaslight is always on top of their game and they create customs drinks each season.
Must try: Don't miss out on this season's specialty libation. The Hocus Pocus (j.j. Pfister gin, cucumber, pomegranate, fresh lime juice, gaslight simple syrup, garnished with nutmeg and a flame).
Address: 718 Sutter St. Suite 201 | https://www.gaslightcofolsom.com/thebackroom
Hours: Friday – Saturday, 6pm – 12am
Medieval superstitions called for garlic and lots of it to ward off sickness and vampires. "Dracula", the famous novel by Bram Stoker (1897), highlights the Count's height of senses and disdain for garlic. While the vampires are out for the count, we love comfort food this time of year. Visconti's Ristorante is a family-owned and full-service restaurant that has been serving Folsom since October 1992. It's the perfect place to visit and hide away from this season's vampires while spending time with loved ones and making memories.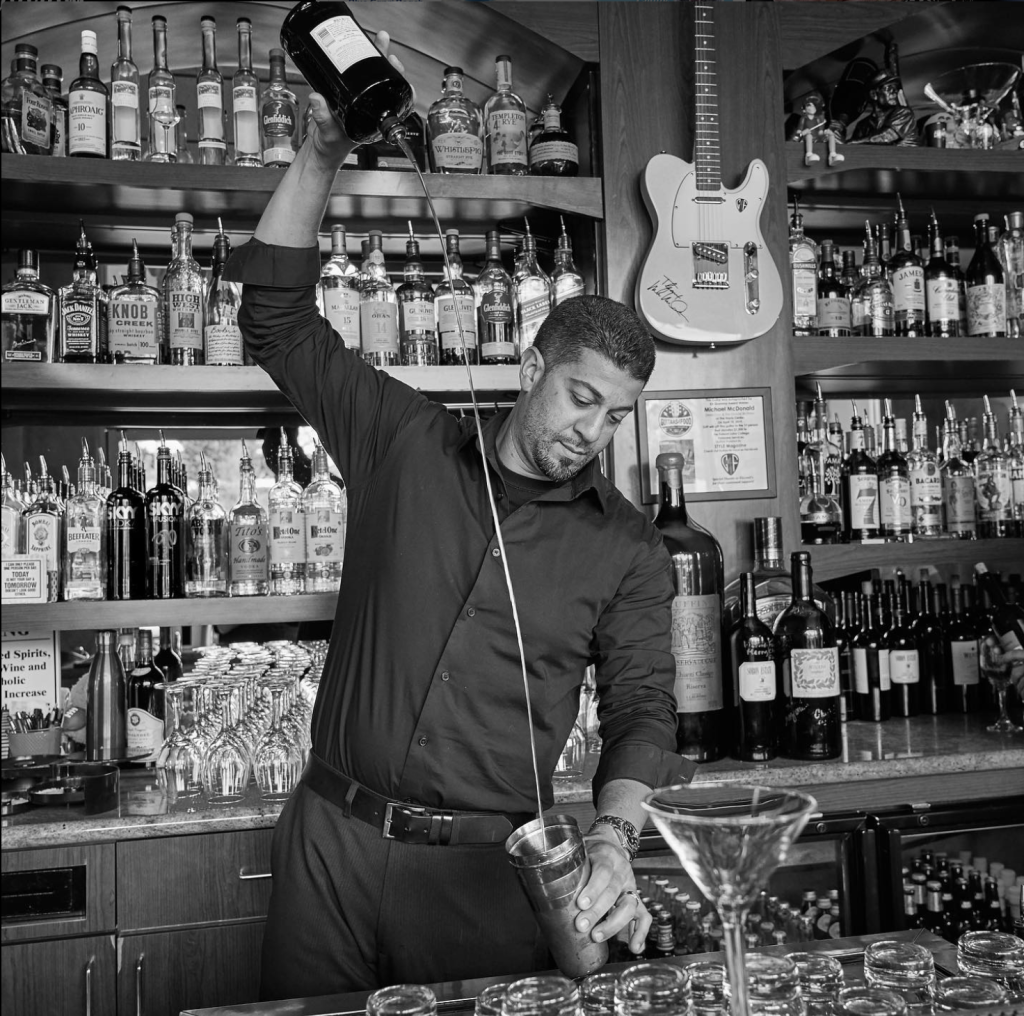 What we love: There's no better place that offers a cozy, warm environment with homecooked meals where you feel like part of the family.
Must try: No pasta dish is complete without a side of Visconti's Garlic Bread – this toasty special has the perfect blend of garlic; you'll want the whole loaf!
Adress: 2700 East Bidwell Folsom, CA | https://www.viscontisristorante.com
Hours: Sunday, 4-9pm, Monday, closed, Tuesday – Thursday, 11am – 9pm, Friday & Saturday, 11am – 10pm
Guide to Halloween Dining in Folsom Summed Up
What Folsom may be lacking in witch trials and headless horseman, we make up for in seasonal delicacies, locally sourced ingredients, and creative local businesses that make Halloween festive, and frighteningly delicious for everyone.